Please click on the link above to view our fantastic schedule for the School Summer Holidays - guaranteed to keep you an your 0-5's busy over the Summer! Remember to also check our Airedale & Wharfedale Children's Centre Cluster Facebook Page for regular updates and for more information.
Strong Close Nursery School & Children's Centre is now the lead provider for the Airedale & Wharfedale Children's Centre Cluster. This comprises Strong Close, Hirst Wood, Owlet, Menston & Burley, Little Lane, Bingley Rural, Trinity 5 Rise and Baildon Children's Centres. Many of the staff remain the same, but you will see some new faces as we continue to develop a range of services across the Cluster. Our Team are based across the Cluster but all information can be accessed either on this website or by contacting us on 01535 605272.
New Groups & News!
Please note that our Bliss support group is no longer running however for more information they can still be contacted on Facebook via the 'Bliss Airedale' page or on email - alexblissyorkshire@gmail.com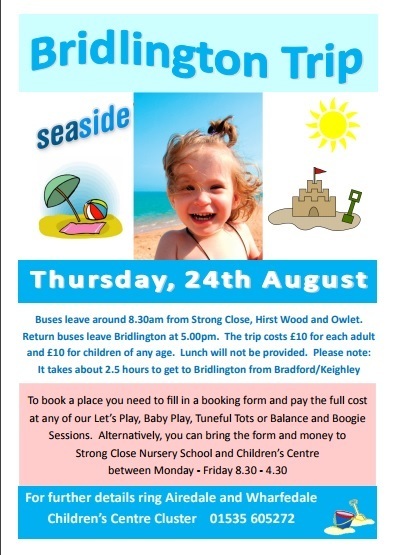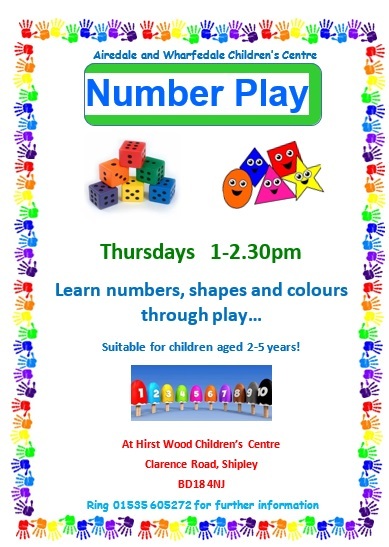 Please click on the poster above to download & print a booking form.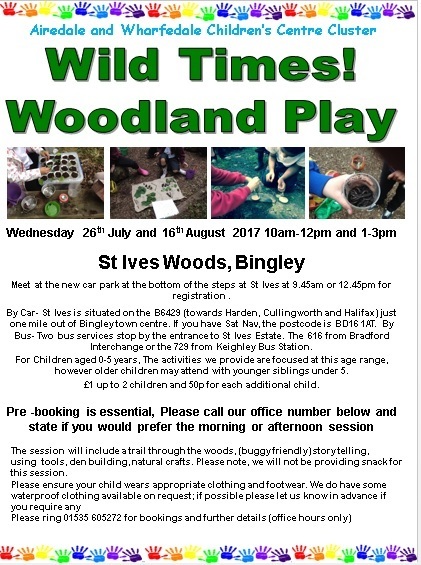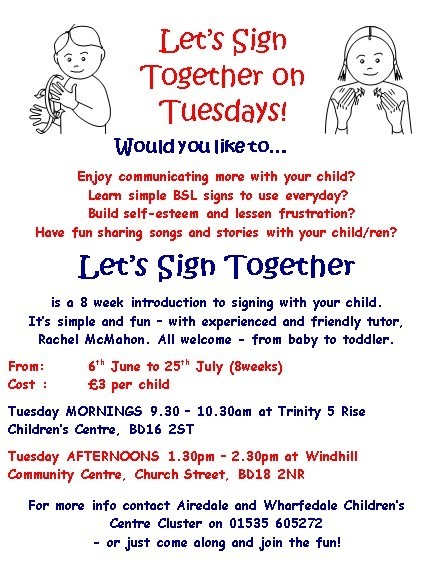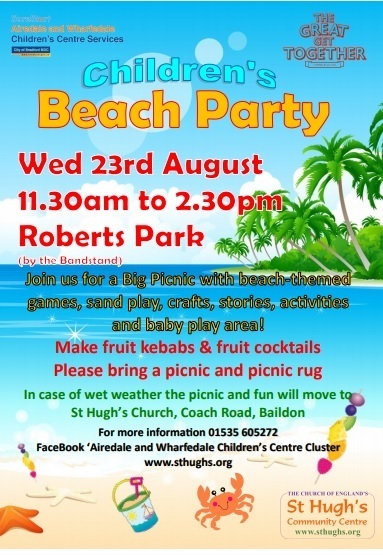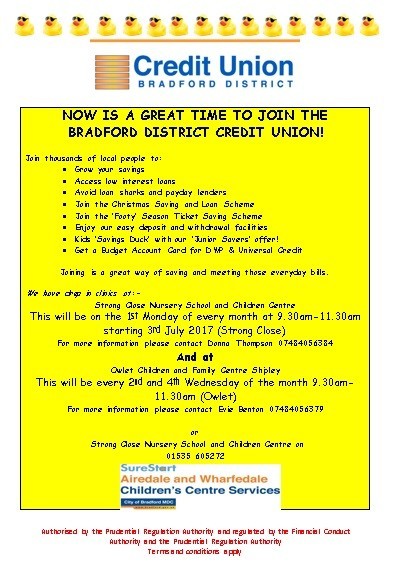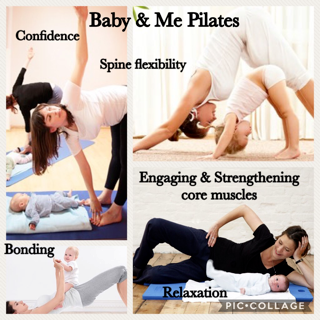 For more information on the Baby & Me Pilates please click on the image above or contact Manni on 07885408660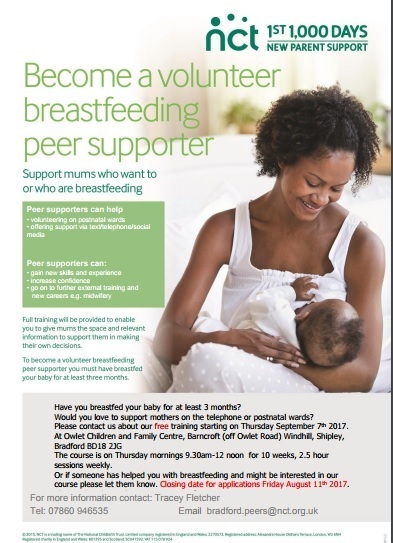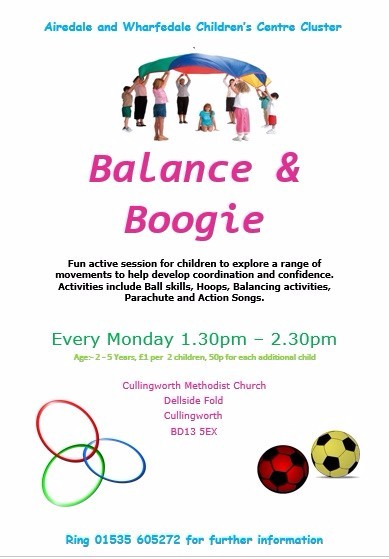 Bradford parents can apply now for Tax-Free Childcare and 30 hours free childcare
Parents in Bradford have the opportunity to apply early to get up to £2,000 per child, per year, through the government's new offer for working parents: Tax-Free Childcare. Working parents of 3 and 4 year olds can also apply early for 30 hours free childcare, to secure their 30 hours place starting in September 2017.
Visit the website page for more information and to your express interest TAX FREE CHILDCARE 30 HOURS




Strong Close Children's Centre has had it's first Ofsted Inspection (March 2011). To view the full report click here.
Please use the form below to let us know of any courses or activities that you would like us to put on. We'll do our best to meet your needs here or signpost you to other providers who might be able to help.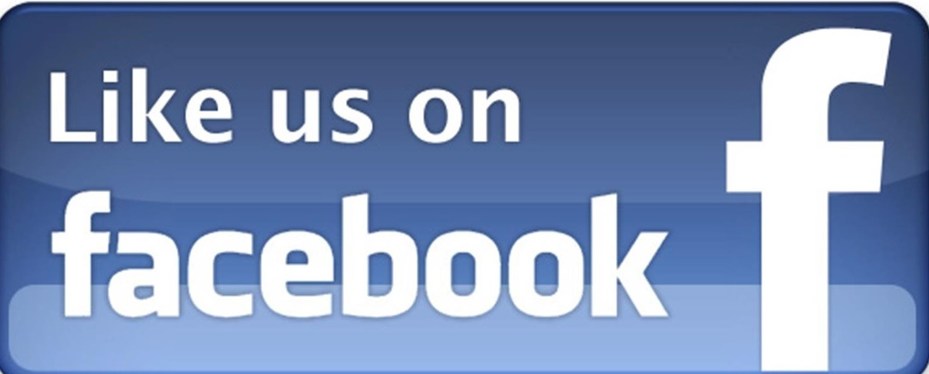 You can also use the form to give us feedback on the services we offer.
Comments (0)
There are currently no comments.