Baby Clubs & Groups
We have Baby Massage Courses running at various venues across our Cluster. Please ring 01535 605272 to enquire and book.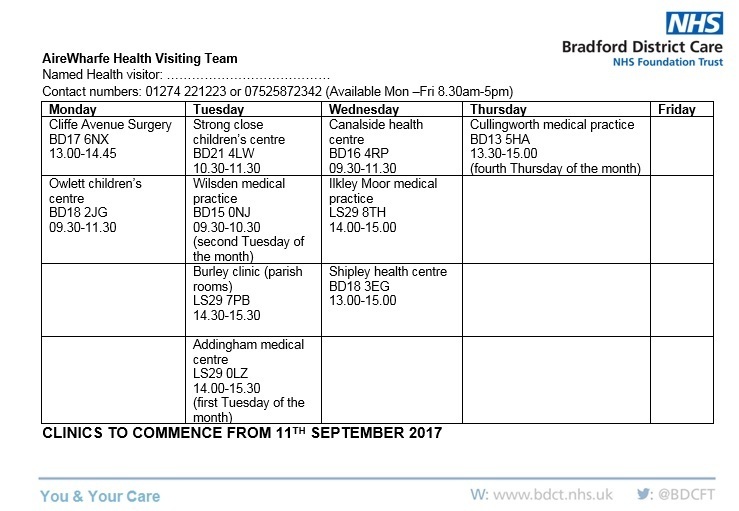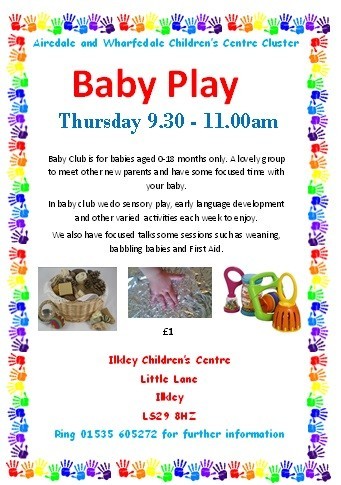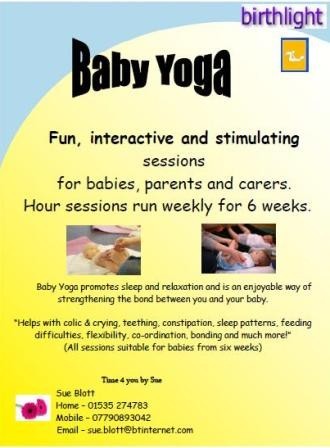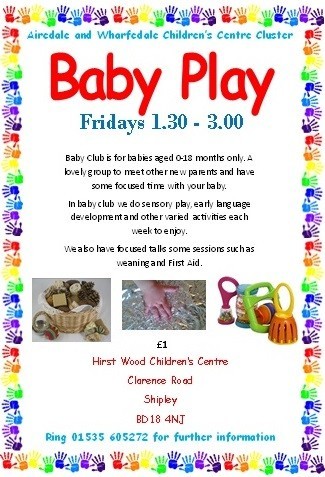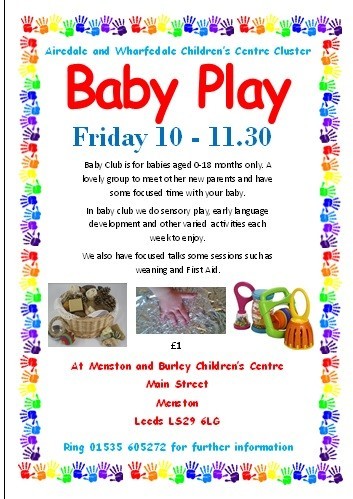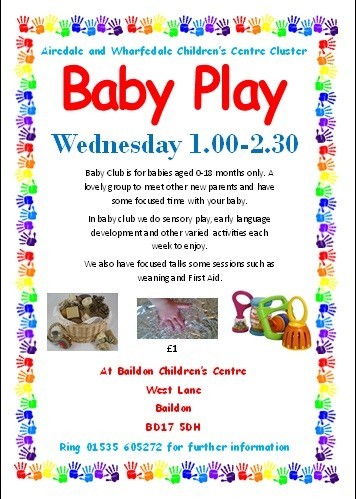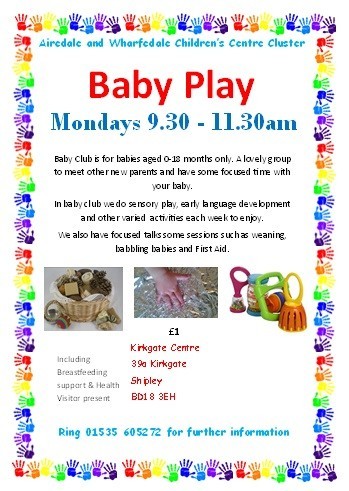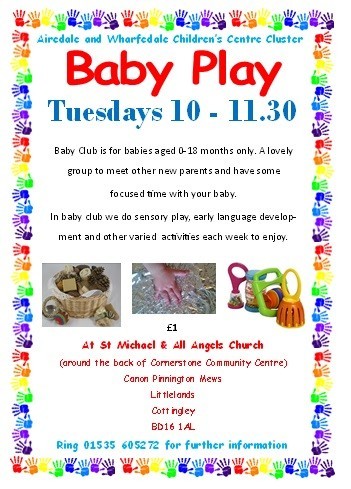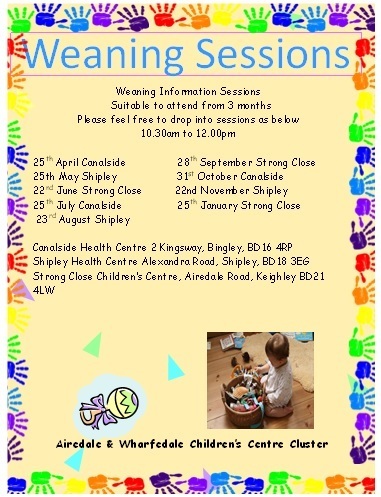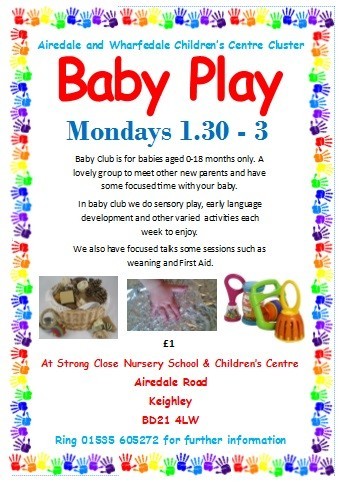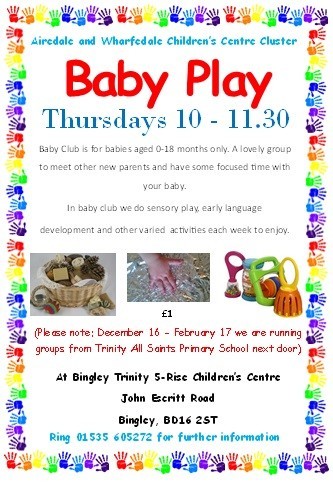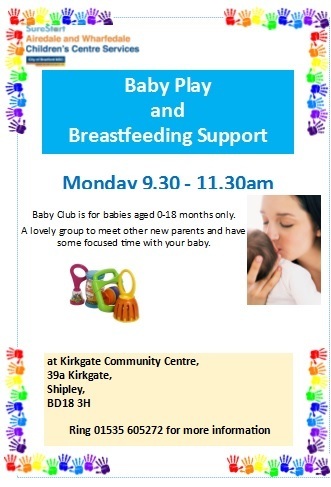 The new term of award winning, 5* rated, Baby Sensory will begin wc. 30 October at both Menston and Little Lane (Ilkley) Childrens Centres. FREE taster sessions are being held at Menston on Monday 2 October and Ilkley on Wednesday 11 October for babies from birth to 13 months of age. To come on a magical sensory adventure, please use the link below to book:
http://www.babysensory.com/en/ClassDetails/bradford-north
Alternatively, I can be contacted via email at bradfordnorth@babysensory.co.uk or phone on 07800 930640.

There are some great sessions coming up for the new term including Baby Frog, Messy Play, Treasure Box and Pre Christmas fun to name a few
About Baby Sensory
The award winning classes have been uniquely designed by Dr Lin Day for babies aged 0 - 13 months and will stimulate and aid your baby's development in every way using wonderful techniques like baby signing, baby massage, light shows, bubbles, bells, songs, musical instruments and so much more.