Baby Clubs & Groups
We have Baby Massage Courses running at various venues across our Cluster. Please ring 01535 605272 to enquire and book.
Baby Clinics
Monday 9.30-11.30 Kirkgate Centre Shipley (HV, Midwife, Baby Club, Children's Centre, Hale, Breastfeeding support)
Monday 2.15-4.00 Cottingley Surgery (HV)
Tuesday 1.30-3.00 Saltaire Surgery (HV, Midwife, Practice Nurse)
Wednesday 1.00-3.00 Shipley Surgery (2HV & NN completing developmental) reviews)
Thursday 1.00-3.30 Westcliffe Surgery (HV,NN and practice nurse)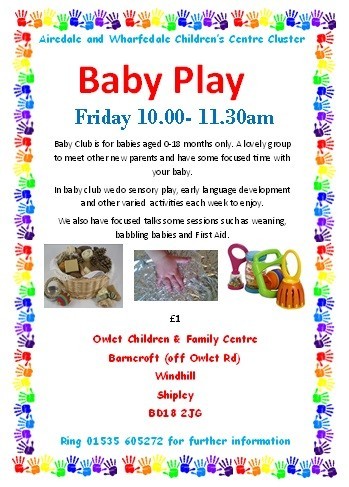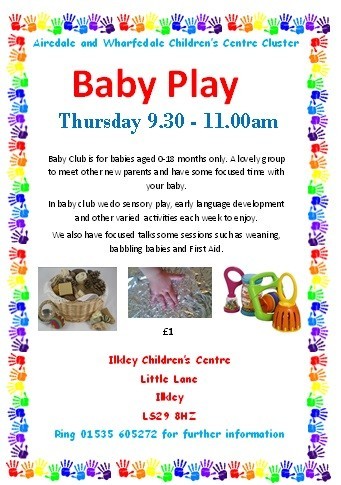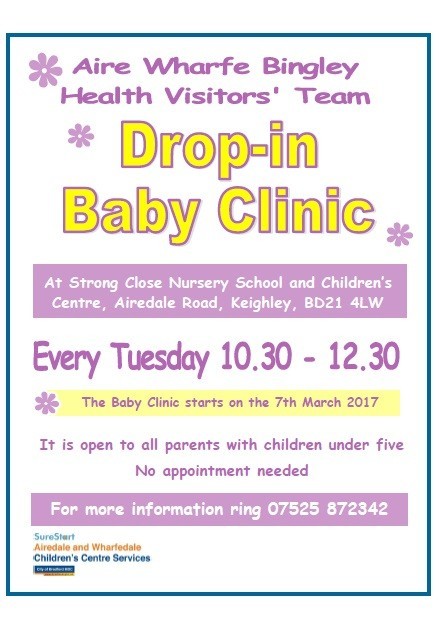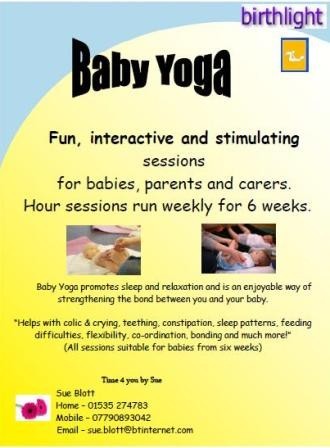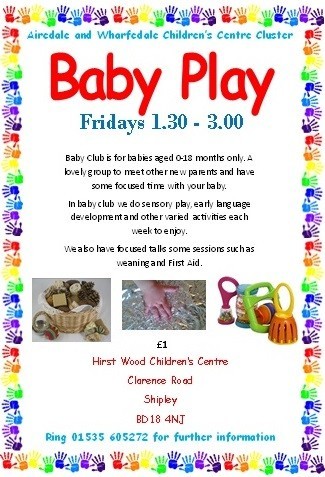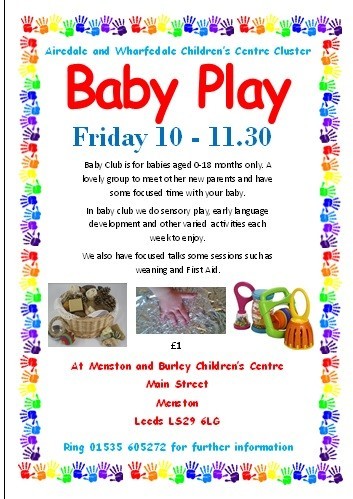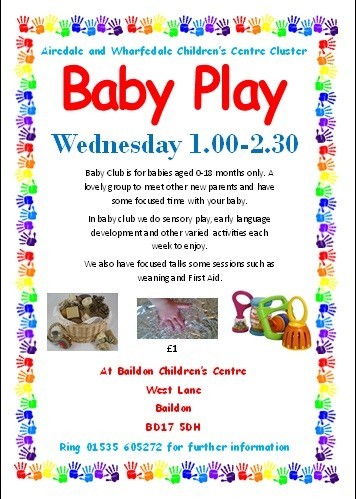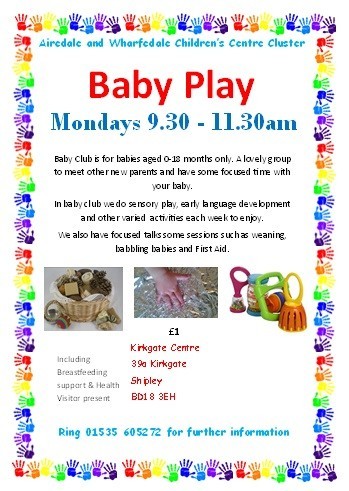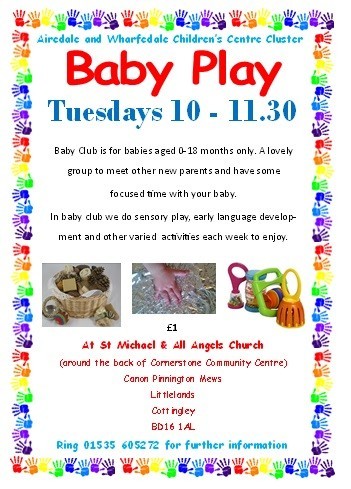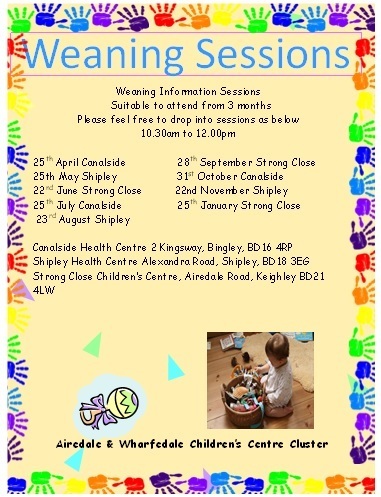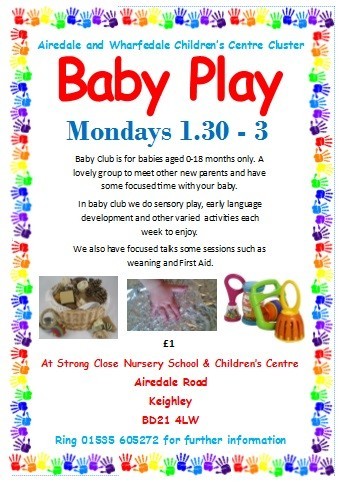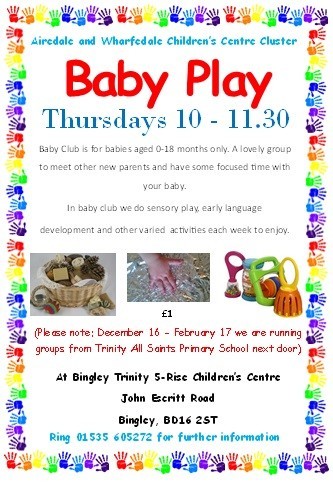 The new term of
award winning
Baby Sensory
will begin in mid August at both Menston and Little Lane (Ilkley) Childrens Centres. FREE t
aster sessions are being held at Menston on 10 July and Ilkley
on 12
July. A
place can be booked by following the link below:
Baby Sensory -
They have
got some great sessions coming up including
J
ungle Adventure, Summer Special, Magic Garden & Superheroes to name a few!
The award winning classes have been uniquely designed by Dr Lin Day for babies aged 0 - 13 months and will stimulate and aid your baby's development in every way using wonderful techniques like baby signing, baby massage, light shows, bubbles, bells, songs, musical instruments and so much more.